Awards Gala
On Friday night, August 4th, we will host a celebratory gala where guests will fellowship with dinner, entertainment, photo booth, and dancing. During the program, we will award CHWs with the second annual Hope & Care Awards, along with the prestigious Esther M. Holderby Extraordinary CHW award. We will also conduct an induction ceremony for new members of the Board, voted in during the annual meeting on Thursday.
Attendees of the gala are invited to dress for the occasion, wearing whatever makes them feel glamorous. Registration for the gala is complementary but required. If you plan to attend the gala, please indicate so during registration. Please also let us know of any dietary restrictions so we can best accommodate you.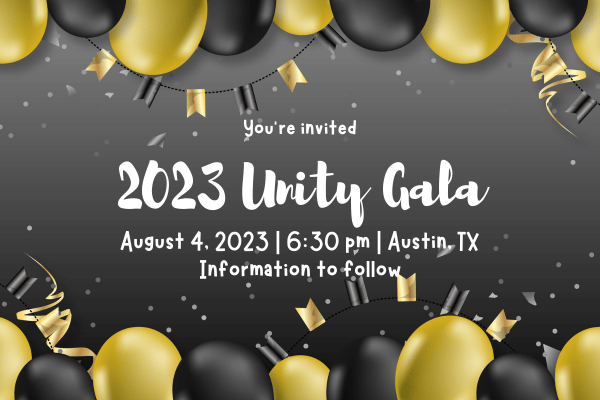 CHW Awards
During the Unity Conference, NACHW presents deserving CHWs with Hope & Care Awards, as well as the esteemed Esther M. Holderby Award.
The Hope & Care awardees are nominated by their peers. As the eyes and ears of our national organization, we're counting on you to share the stories of the CHWs you know going above and beyond. We invite our CHWs, partners and allies to nominate all deserving CHWs who embody our organizational values of self-empowerment, social justice and equality, self-determination, dignity and respect, unity, and integrity.
The Esther M. Holderby Extraordinary CHW Award honors a CHW, CHR or promotor(a) with 5 or more years of experience and who has overcome personal adversity to promote health in their community. In addition to promoting health in his or her community, the recipient of the award will have advocated for funding and/or services needed in their community to promote health. The nominee does not need to work in cancer education or prevention.
There is still time to nominate your peers!